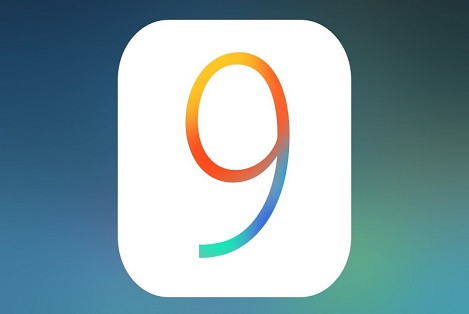 iOS9 Updates
As apple is constantly improving and giving more than expected, the next version of Operating System, iOS 9, is unveiled in September 2015 with it's modern comprehensive looks and pleasant changes.

This update will ensure that your apps will run buttery smooth on iOS 9. As always Apple kept secrecy and thrill about the new features till the last moment, there're some pros & cons that you should keep in mind. and we hope that can help you to decide.

We know lot of questions about this update are running in your head right now, so here we tried to give you the brief solution to it, which you can consider before upgrading your device.

Basic Improvements :
San Francisco font
Enabled Ad Blocking Feature
Assist automatically when poor WiFi connection
Transfer content easily from Android Device
Additional Touch Controls and customization of AssistiveTouch
Improved keyboard layout & support for Slow Keys, Key repeat and Sticky Keys
Proactive Assistance :
Suggests you relevant information while typing
Gives you Notification for appointments/tasks
Automatically display playback control as it learns & remember what you listen at particular time or location and your preferred music
Suggested events and contact details are added to apps based on information found in Mail
Siri improvements :
Search photos and videos based on dates, locations & album names
Siri reminds you about things you're looking at in your apps, including Mail, Messages and Notes
Shows directions via public transport
Search improvements :
Get Weather Conditions, Live Stock Watch & Sports Scores
Mathematics Calculations and Conversions
Initiate Messages, phone calls and FaceTime calls based on contact search results
Map improvements :
Support for public transit lines, station details with exits and entrances, schedules and directions in select major cities
Browse for places around you by category including Hotels, Shopping, Restaurants, Cinemas and more
Apple Place cards include Wikipedia info for Landmarks and Cities
Mail improvements :
Search your mail & quickly find what you're looking for by filtering results based on sender, recipient, subject or word.
You can save the received mail attachments very easily or you can add files from iCloud Drive while composing a new mail.
Slide Over Apps & Split View :
Quickly switch and access second app without leaving the one you're in.
Easily switch between Slide Over apps and easy to close unnecessary one's
Arranging app view by resizing it as per priority or attention
Battery Lifetime improvements :
Extra 1 hour battery lifetime before your next charge or lasts
When in idle mode or not in use, Turning display off
Facilitates Low power mode to extend long life time and better optimized device performance
As we all know that upgrading device to next version of OS is never out of risk, so you should make sure that you have been well prepared for iOS 9 update. If you are not dealing with an old iPhone (iPhone 4s or later) or iPad, we recommend you to upgrade to iOS9 for a better experience. All in all, the decision is yours at last, you should probably think by yourselves. :P
Tag :