Resume Maker iPad Apps
Resume oftenly plays a major role to qualify for any job or while going for an interview. If you're going in flashback, creating the resume was like a war between format and details, Don't you felt so hectic and also time consuming?

Don't worry, we have moved towards digital era now where there are numerous applications available to make your resume within seconds with ready-to-go format and prepared you for an interview quickly. As it's a vast apps available in store, we are suggesting you top 5 resume maker apps that helps you in deed.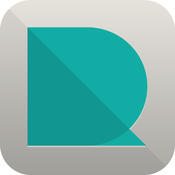 Resume Designer Pro
It's an advance Curriculum Builder that you must try once. Resume Designer Pro is one of the best application which generates elegant professional looking resumes very quickly. It offers you various pre-designed professional format of resumes according to your required profession.
Apart from their pre-built section, it also facilitates to add custom section if you need your specific. This app is available in around 20 countries and designed for both iPhone and iPad. It provides you fully loaded features like save it to DropBox, G-Drive, iBook etc, E-mail it to your prospective employer or print it directly from your device(AirPrint).


Fox Resume Pro
FoxResume Pro is a utility that helps you create your resume instantly so that you don't need to sit, make tremendous effort and waste your time formatting and aligning your resume.
You just need do is fill in the details, and leave the rest on FoxResume Pro, it will generate your minimalist resume on your finger tips. Not just resume, but it looks effective & professional also. That's not the end yet, it facilitates you to upload your completed resume on cloud storage like DropBox, Google Drive, Evernote, SugarSync etc...
More impressively you may also save it as PDF, RTF or HTML format within seconds or even as an image. It offers the ease of sharing with any one, printing and easy to mail as an attachment.

CV Builder Pro
Using CV builder you can design your stunning resume. It provides you various layouts and designs, more than that they allow you to choose different styles and fonts also.
As it uses book-quality PDF generator, the quality of your resume will be very neat and clean that you may not avail in any other applications. It also provides the features to mail & uploading to DropBox that you'll amaze to use.

Resume Genie
You can create eye-catching resume using Resume Genie App. They provide really standard formats of resume that best matches your profession. Best part about this app is the user interface which you'll definitely like it.
It also provides the features to mail & uploading to DropBox that you'll amaze to use. Resume Genie gradually becomes popular among the crowd within short period of time.

Resume Designer 3
This one is the featured new arrival app which also facilitates to build your best resume with great impression. Resume Designer 3 is the only one among this apps which enable you to upload your resume directly to the monster.com

As we all know that upgrading device to next version of OS is never out of risk, so you should make sure that you have been well prepared for iOS 9 update. If you are not dealing with an old iPhone (iPhone 4s or later) or iPad, we recommend you to upgrade to iOS9 for a better experience. All in all, the decision is yours at last, you should probably think by yourselves. :P
Tag :